My lug of a Moose boy!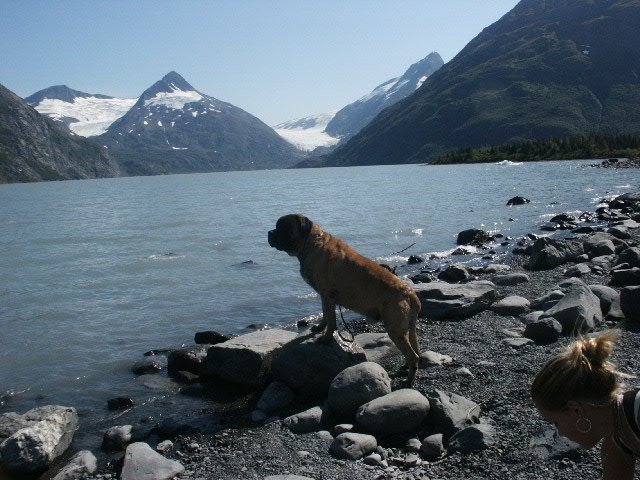 Triton in Portage Glacier, Alaska 2004
Cuddling with his girl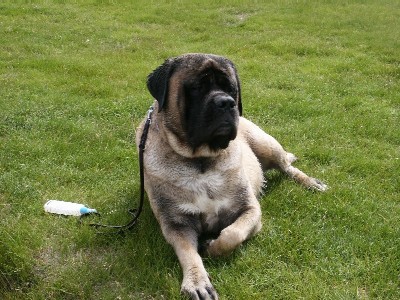 This photo was taken May of 2005 in Wasilla, Alaska at Wasilla Lake, which is about an hours drive from Anchorage. Triton LOVES to swim and LOVES to try to drink all the water from the lake, LOL! I had a young girl (about 4 yrs old) come up and ask me, "Is he a cow?". I laughed and told her that he was a dog. She said to me, "That's not a dog cuz dogs don't get that big....he's a cow!!". So, after all that, Triton was a cow for the day, lol! Which, he didn't mind because she gave him lots of scratches and loves.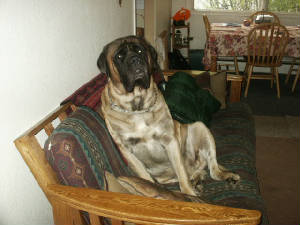 Doing what he does best....nothing. :o)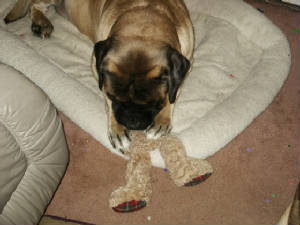 Triton eating Kodi's favorite "Woobie". So now we know what happened to the 3 Bears!!! LOL!
My handsome boy. 6yrs old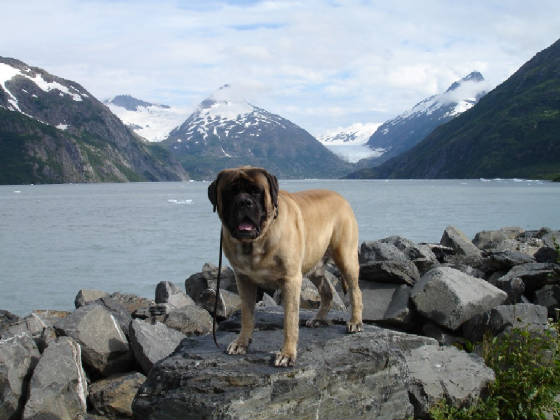 Portage Glacier, AK. July 2005.